It starts with the question Yoon Hee poses to her husband, "Who is #1 in your life, honey?" He never answers her; I don't think he could, for he himself does not know.  But as the story unfolds before us, is it possible that this mystery person in Dong Hoon's life lives behind door number 1?
---
by @popai5
To reach the top of the concrete steps where the less affluent resides, a hard long climb representing the daily struggles of the area's residents will lead the way.
The cold, dark room has a small window that provides the only rays of light in the depressing space. A small window to provide a small ray of hope. During summer it feels like an oven. In winter it is an ice box. She has to get warmth from whatever she can. A little heater. A cup of hot coffee. A few blankets. Something to help her survive and beat back the cold harsh reality of life.
Yet it is home. Bare walls, sparse furnishings. It is nothing, yet it is something. A place she gains comfort as she rests. A place where she consumes leftovers from work and drinks coffee stolen from the office. Still, it is something to protect. A place to fight for in order to maintain her privacy and dignity. She will get beaten in exchange for a promise of keeping someone from stepping across the threshold. To protect the refuge for her only family member, she will get hurt, she will fight back. She will do this for the only one she cares for deeply.
That is, until this man she really doesn't know breaks into her space. A space she has wanted to keep private. He is someone she's tried to harm without giving a second thought. Someone she has forced to buy her "expensive" food, something besides table scraps. And he is someone living "his life sentence of earnestness." But there he is, waiting to carry her precious grandmother (who has just enjoyed her moments of happiness with her moon), so she does not have to be bumped about in a cold shopping cart, but instead feeling the warm comfort of his back.
Then he says something to her that she has never heard in her life. It sounds strange to her ears. Are those words directed at her? "You are a good person." People put her down, ignore her, beat her, but no one has acknowledged her before. Now she is no longer a savage residing in a cold cave. She is human. This is a house, some place she can sit and repeat "You are a good person," even if she herself does not believe it.
Now the room gets lonely without grandmother. Her physical struggles lessen without grandma, but her heart feels heavier. The heater and the coffee can't warm her. It is the sound of his voice, his breathing, his heavy footsteps that warm her whole heart and being. She wants to reciprocate the warmth he gives her. The only thing she can do as he walks her home is a heartfelt "fighting" before she climbs up the steps. He smiles. She feels warm.
Her world grows by meeting his friends. They walk her home and treat her like family. They hail a neighbor she has never noticed to watch over her. It is an impromptu housewarming. She feels obligated to show her appreciation. A "thank you" emerges past her once beaten lips.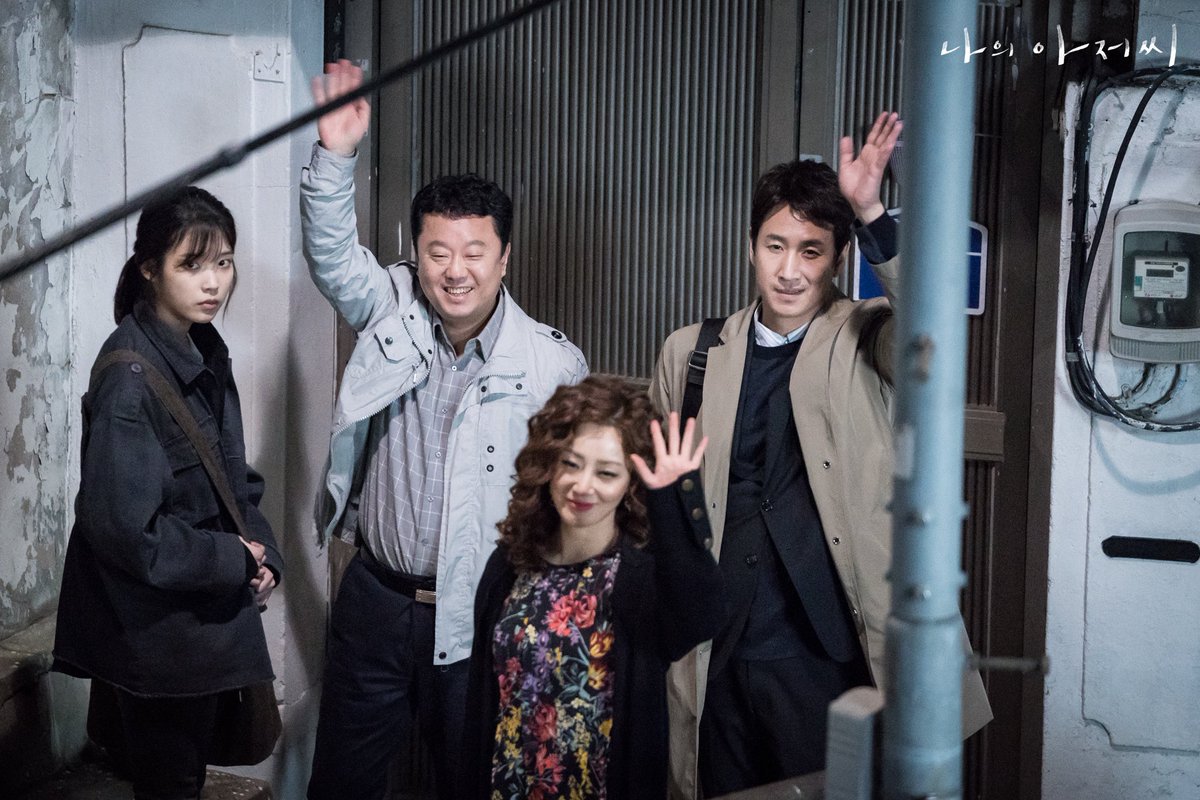 The cold dark room feels warmer. A bit brighter. But to give him a chance to live a brighter life himself means she must leave. She must find a new place to rest. No, just a place to lay her head.
Leaving everything behind, she takes only a backpack full of essential belongings. Grandmother is her only precious thing and she is safe.  Now all she needs is her phone, or so she thinks. I must still listen to him. He is my lifeline.
He comes by "just checking for cracks." Then he comes again for another inspection, finding her belongings outside and needing to be stored. The neighbor agrees to be neighborly. "Just checking for cracks" in a place full of cracks? Is he trying to patch, perhaps heal, or at least comfort the one most important to him? Does he not know his words already heal the crack in her heart?
She won't return to the room at the top of the stairs, she has decided. Room #1. The small space, the womb that has kept safe the #1 person of his heart, is now empty and cold. The possessions are gone. The tenant has left with sadness and nervousness, but also with the knowledge that she is a good person. A person who loves.