by @oldschooler
"In the mountains there you feel free" ~ T. S. Eliot, The Wasteland
@rellea translated a post in DC Inside, which pointed out that Park Dong Hoon's bag symbolises the weight of life that he carries. One place where he consistently does not hold on to his bag is in the countryside.
The countryside in My Mister is a place to which our characters escape to find peace and rest, and the insights they glean during their excursions often constitute a turning point in the characters' development. In contrast to the city wasteland, with its crammed alleys and the neutral tones of office cubicles and subway stations, the countryside is replete with life and lush colours and wide open spaces. These qualities allow our characters to see clearly the most important facts of their lives for the first time, and to gather strength to act on these insights.

Yumyeong Mountain (Gyeonggi-do Gapyeong)
Yumyeong Mountain (Gyeonggi-do Gapyeong)
Yumyeongsan first appears as one of Joon Young and Yoon Hee's getaways. We later realise that this setting is the place where the irrevocable deaths of both Yoon Hee's marriage and affair would happen. When Dong Hoon found out that Yoon Hee has cheated on him with Joon Young at the campsite, he goes there to confront Joon Young, perhaps for the first time, setting clear expectations on what Joon Young must do to end the affair. His visit to the campsite is a death blow to his marriage, because he lands on the very spot where Yoon Hee and Joon Young could be making love, in the tent.
He also confirmed with Joon Young that Yoon Hee has known all along the plan to sack him and yet did nothing. From then on, he will stay with Yoon Hee, but only as the corpse she has made him. As karma, it is at this campsite also where Yoon Hee confirms Joon Young has been lying to her.
Park Dong Hoon's mother first visits the temple to calm her fears about her sons. Park Dong Hoon also runs to the temple for respite from too much pain from knowing that Yoon Hee knows he knows about her affair with Joon Young. Because one step further, when Yoon Hee knows he knows she knows about the affair, then their marriage façade will be too difficult to maintain. @africandramalover wrote beautifully about the significance of the song El Condor Pasa which accompanies him there. 
He bumps into Sang Won stranded by the roadside from a flat tyre, and gladly throws his bag onto the truck before helping Sang Won to change the tyre. Later, at the temple, Sang Won tells Dong Hoon off about sacrificing his own happiness for others when he would not allow his own son to do the same. Dong Hoon needs to recognise his needs and be more shameless in fulfilling them (cf. @justamom). Finally, Sang Won comforts Dong Hoon with a "not a big deal" hug. As a result of this visit, Dong Hoon feels sufficiently freed to punch Joon Young for the affair, quarrel with Ji An about taking away his slippers, and break down completely in front of his wife.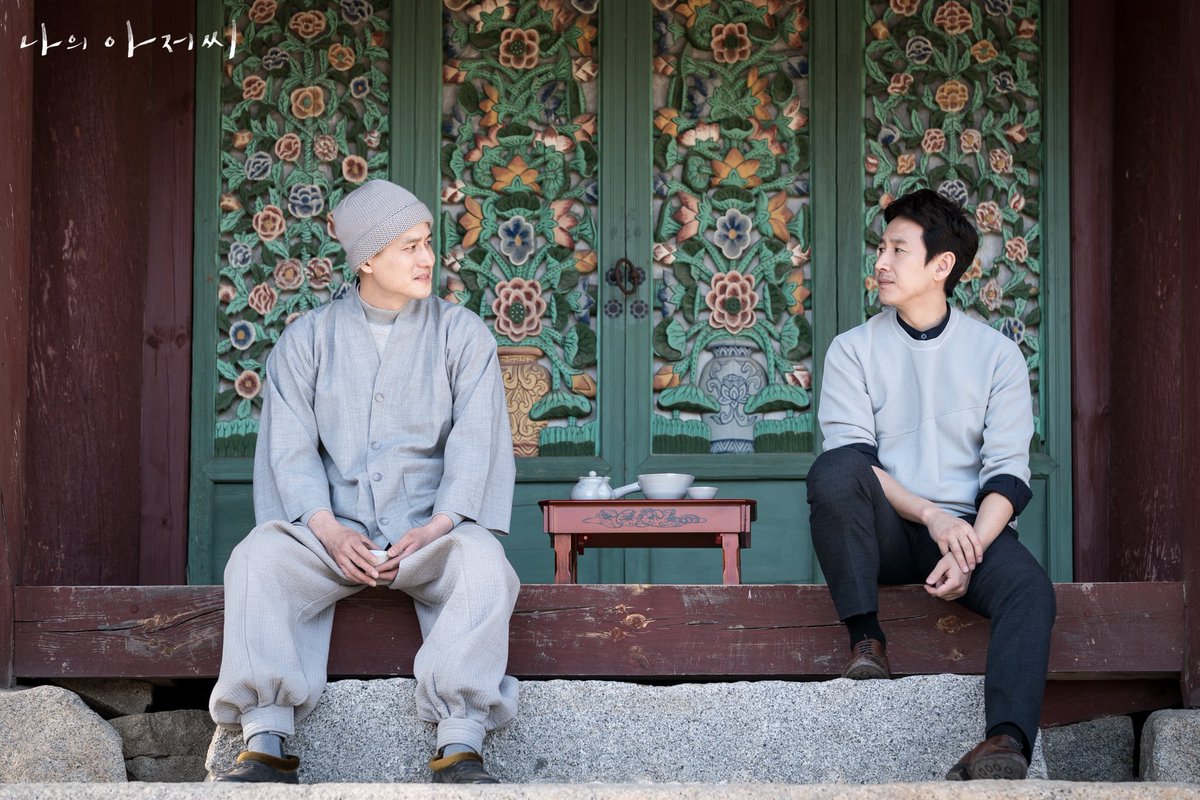 Ironically, the sage-like Sang Won could not find peace in this temple 20 years on after his abrupt flight from Hugye. He is stranded like his truck. He only inhabits this temple physically, because like every good Asian son and boyfriend, his soul is still tied to Hugye in a suffocating cycle of blame and guilt. His left-behind never-to-be bride, Jung Hee, likewise mourns for 20 years and hopes to guilt trip him back to her side. Finally, she follows after Omma and Dong Hoon's footsteps to meet Sang Won at the temple. Seeing that she is here, Sang Won delivers a lecture on widening our circle of love instead of holding on bitterly to something we cannot attain. It is a lecture not unlike that of Dag Hammarskjöld's writings on his singlehood, characterised by "longing, like carnal desire, but directed toward earth, water, sky, and returned by the whispers of the trees, the fragrance of the soil, the caresses of the wind, the embrace of water and light." But Jung Hee misses the message, thinking that baby mountain kids are worth more than she is. Perhaps Sang Won is not very convincing, because he is as bound as Jung Hee is to each other.
Rattled by her visit, he meditates in his cell for a few days, during which I believe he finally understands he cannot achieve peace unless he resolves what he has been leaving hanging on his conscience. So, instead of hiding in the monastery, he goes back to Jung Hee on a clear sunny day to find a resolution, bringing yellow flowers that symbolise friendship and happiness (https://www.rd.com/advice/relationships/6-rose-colors-and-their-meanings/)
I wonder what allows Jung Hee to move on after the visit? I think it's because she realises that he does love her enough to suffer from this much guilt.The fact that she is loved and does matter reverses Jung Hee's suspicion that she is not worth much and therefore should not live properly. And her forgiveness frees our monk to finally find the peace that he has been seeking for the past 20 years. His visit symbolically closes the gap between the temple (sacred, solitary, free) and Hugye (down-to-earth, secular, strong kinship ties). Instead of obtaining peace by running away from real life and hiding in some monastery, he embodies the peace that he has been seeking, and may now become a real sage who brings peace to everyone wherever he goes.
Grandma's Nursing Home (somewhere over the rainbow?)
The elderly living facility to which grandma shifts is also in the countryside. After they move in, grandma thanks Dong Hoon for taking care of Ji An. Depending on your point of view (and as was pointed out by a fellow poster), this could also be seen as a symbolic gesture of passing the baton of taking care of Ji An to Dong Hoon.
Ji An has a few insights here. On an unknown road between the facility and the bus stop, Dong Hoon tells Ji An that her past is not a big deal if she stops harping on it. In essence, he is telling her that she should let go of her guilt (my own words) and live up to her name, reaching comfort/peace (an/安/안).
Before her death, Ji An and Dong Hoon visit grandma at the nursing home for the last time. With falling blossoms in the background, Grandma tells Ji An about the widening circle of love.
Her relationship with Dong Hoon is undoubtedly very precious. So is every relationship she develops – with the brothers, the neighbourhood ajusshis, with Jung Hee and Yu Ra. So, please live in gratitude by living well.
The failure to grasp that love can be widely shared in community, as much as it can be deeply felt towards a certain person, is something which causes Yoon Hee a lot of bitterness. But for DH and JA, they are able to live well because they have learned their lessons in the countryside well – for Dong Hoon to love himself more, and for Ji An, to let her original love ripple out to embrace the rest of the world.
---
More featured locations: